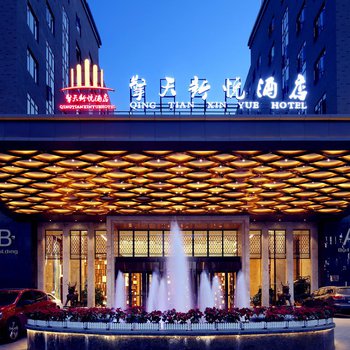 The Qing Tian Xin Yue Hotel provides a great place for travelers to relax after a busy day. The Qing Tian Xin Yue Hotel is an ideal choice for travelers who want to take in the sights and sounds of Kunming.
Boasting a convenient location, the hotel is just 9km from Niujiezhuang Railway Station and 34km from Kunming Changshui International Airport. There's plenty to do nearby, with Yinhaiyinghua Park, Yunnan Provincial Museum and Guandu Ancient Town all within a short distance.
At the end of a busy day, travelers can unwind and relax in the hotel or go out and enjoy the city. For those driving themselves, parking is provided on site.
If cleanliness is important to you, this hotel makes an excellent choice, as our guests consider this to be one of the cleanest hotels in the city. This hotel is the usual choice for a large number of business travelers.